Royal sky is a group with a mix of established companies and startups.
It is owned by Mr. Ammar Omar, a successful Entrepreneur and internationally recognized
Business Teacher.
Royal Sky is a group focusing on services, with limited inventory. Its key assets are its people and processes.
Its Head Office is located in the UAE, where the first company was created. It has active branches in Saudi Arabia, Qatar, Egypt and Pakistan, and a worldwide customer reach.
Expanding across
the world




Royal Sky
Head Office,
---
Al Ain, UAE
Growth is at the heart of our DNA
Our key mission is to help people grow, to improve and enjoy a better life
grow their self -confidence
grow their skills grow their businesses
grow their revenues
And grow our people and our companies in the process!
To become the ultimate reference for people looking to improve their life.
And a leading service provider in the Arab world
Positivity
Creativity
Ambition
Assertiveness
Humility
Accountability
To our clients:
We will serve you as we would serve ourselves
To our people:
Respect of all differences
Responsibility and accountability
Farness
Obportunities to grow
Flexibility
To our communities:
Give back what we have received, with a focus on learning and development
Ammar Omar is the Founder and Owner of Royal Sky He is an ambitious and successful self-made Businessman.
He first established himself with My Technology, a company designing and developing websites, e-commerce, mobile applications and a wide variety of innovative technical solutions before expanding to other industries.
He is also an internationally recogrized Business Teacher, offering on and offline training sessions, as well as an inspiring public figure with a large number of followers and advocateson all social media platforms.
"My ultimate goal, personally and for my companies, is to continuously grow and help others grow, for all to be able to enjoy the Good Life!"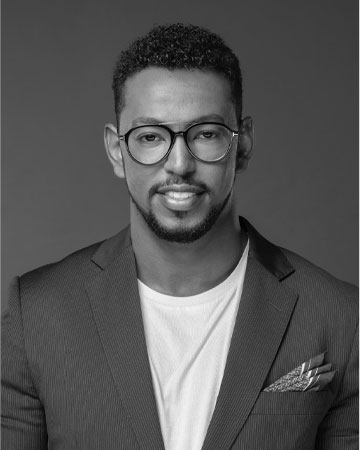 Owner & founder of Royal Sky